Uniview device If the password of a Uniview recorder or camera has been lost, there are 2 possibilities: the device is linked to an EZCloud account or not. From Visiotech we recommend that every device is linked to an EZCloud account from its first use. It is completely free and is done in 2 simple steps, Link device to EZCloud.
Load More : New Uniview Ezview Firmware Software Download
As you will see below, it is recommended to always know the date of the device.
From the account, select the key icon on the corresponding device.
Fill in the current date of the device and click "Acquire". After a few moments an email will arrive at the indicated email account with a 6-digit code.
Enter the code and click on "Generate Password".
A password valid only for this day will be generated automatically.
access the device with the password and reset a known password.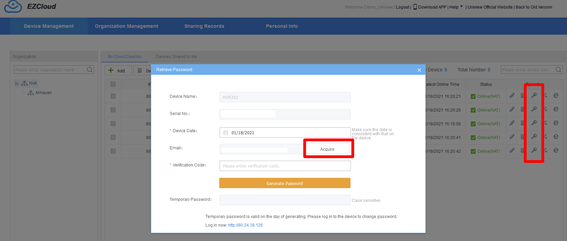 If the device is not linked to an EZCloud account, request a reset from Visiotech technical support by attaching the serial number. This can be found using the EZTools software:

IMPORTANT: you must make sure of the date indicated on the camera, because only the master password will be valid for that same date, being a temporary password.
You can also access via WEB, click on "forgot password":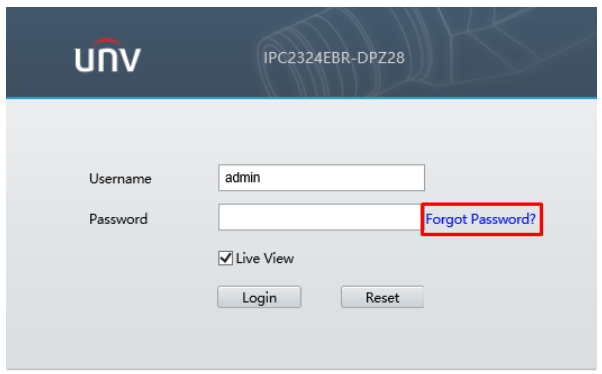 And here you can check the date.